NON-PROFIT HOUSING ASSOCIATION OF NORTHERN CALIFORNIA
The Voice of Affordable Housing

Wednesday, August 7
NPH EXECUTIVE DIRECTOR VIA KQED FORUM: "HOUSING IS A UNIVERSAL ISSUE IN THE BAY AREA"
As the State Legislature gets ready to reconvene, our Executive Director Amie Fishman recently joined KQED Forum to discuss the policy changes needed to address homelessness. "We know the exact reason for the explosion of homelessness in the Bay Area. It's because there isn't enough safe, decent, affordable housing," noted Amie. "We need a variety of efforts . . . part of that is the 3Ps housing plan, a three pronged approach that would produce more housing that is affordable for all income levels, preserve existing affordable housing, and protect people in their homes from displacement, rent hikes, and evictions."
Amie also shared why she feels optimistic about the future: "We've hit a point where the housing crisis is near universal in the Bay Area. Everyone from big tech employers, school teachers, and seniors feeling unstable in their homes are all concerned about the crisis. We'll make the difference when we organize people, engage communities, and not let a few NIMBY voices who are protecting their exclusive communities make the decision."
Amie discussed how three state legislative bills in particular would help bring the changes needed to address homelessness and the housing crisis in the Bay Area:
AB 1482: Would help keep families in their homes by limiting extreme or unreasonable rent increases and preventing arbitrary evictions.
AB 1487: Would provide more funding for affordable housing in the Bay Area.
SB 330: Would help make the development process faster and more predictable.
Check out our Action Center for more information on these bills and other NPH Priority Bills.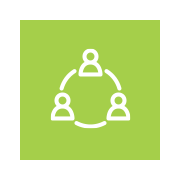 AFFORDABLE HOUSING CONFERENCE
EARLY BIRD RATES FOR NPH CONFERENCE END THIS FRIDAY!
Have you secured your tickets for our affordable housing conference? The conference will take place September 20 in San Francisco, and early-bird rates end this Friday, August 9!
Don't miss this chance to join over 1,000 affordable housing leaders, developers, advocates, and experts at the Bay Area's premier affordable housing conference! Every year, our conference provides tools, knowledge, and networks that help advance affordable housing and build a future where everyone has a safe and affordable place to live.
More Conference FYIs
NPH members receive special member rates! Questions about membership? Please email Emmanuel Escamilla at Emmanuel@nonprofithousing.org.
.
Interested in volunteering for the conference? As a volunteer, you'll receive a complimentary guest pass! Learn more.

Sponsorship opportunities available! For more information, please visit our sponsorship sponsorship webpage. To make sure you are included in the Conference printed program, please submit your sponsorship commitment by August 16!
NPH ENDORSES "ALL IN" CAMPAIGN TO SLASH HOMELESSNESS IN SAN FRANCISCO
NPH is excited to be part of Tipping Point's "All In" campaign to advance solutions to homelessness in San Francisco. Tipping Point has already committed $100 million towards addressing long-term homelessness in San Francisco. NPH has endorsed this campaign to advocate for housing as the #1 solution to homelessness.​
Our Executive Director Amie Fishman recently shared why NPH has joined the "All In" campaign: "The Bay Area's strength comes from our history of innovation and commitment to social and racial justice for our communities. NPH and our members are proud to be ALL IN with our members, partners, allies, and community leaders to end homelessness and ensure that all of our black, brown, and white neighbors have a safe, stable, affordable place to call home."
If you're interested in learning more about the campaign or joining, visit the "All In" campaign website.
WE NEED YOUR VALUABLE FEEDBACK!
NPH is working towards a brand and website redesign and we invite you to share your ideas about how NPH can best serve you. By taking our brief survey, you'll help us make sure we consider a broad, diverse set of perspectives for our goals ahead.
The survey will only take a few minutes. We ask that you complete this survey no later than Friday, August 9.
LEARN AND CELEBRATE WITH ELPN
The Emerging Leaders Peer Network (ELPN) is a platform for growth, achievement, and opportunity among a cohort of affordable housing practitioners and advocates. We're excited to share these opportunities with ELPN:
Wednesday, August 14: Housers of Color Happy Hour Join ELPN to meet new colleagues, see some familiar faces, and enjoy delicious complimentary bites and drinks at Oakland's Lost & Found Beer Garden featuring outdoor space, games and good vibes. All are welcome to attend. RSVP
Thursday, August 15: How To Read a Drawing Set If you've ever gazed in despair at an enigmatic 40-lb roll of construction drawings, this training is for you! Drawing sets – the giant bundles of technical drawings used for permitting, construction, and maintenance – have a language and structure of their own. This training will help you navigate through them with confidence to find the information you need. RSVP
MEMBER PERK: NPH WORKING GROUPS
NPH members enjoy our Working Groups, which bring together members to take action, develop strategies, and advance solutions on critical affordable housing issues. We offer several working groups for our members to advance our collective vision of a Bay Area where everyone has a safe, stable, and affordable home, including our TCAC working group which meets to discuss TCAC regulation changes; Emerging Leaders Peer Network (ELPN) to offer trainings, programs, and networking for new and new-to-the-field practitioners; the Strategic Communications Council (SCC) for communications best practices, aligned messaging, and peer learning; and many others.
MEMBER EVENTS AND OPPORTUNITIES
8/12 Charities Housing Dedication. Join the Catholic Charities of Santa Clara County to dedicate The Veranda, a 19-unit affordable senior citizen housing development in Cupertino.
8/14, 9/5, 9/10 Plan Bay Area 2050 Webinar Series. In advance of the fall 2019 launch of Plan Bay Area 2050 — the region's next-generation long-range plan — you are invited to join an upcoming series of webinars:
In Case You Missed It! (ICYMI): Horizon Perspective Paper 1 — Autonomous Vehicles (8/14)
Looking Ahead: The Vision for Plan Bay Area 2050 (9/5)
Exploring Public Policy Questions with Models: An Introduction to REMI 2.2, Bay Area UrbanSim 2.0, and Travel Model 1.5 (9/10)
8/29 HLC's Happy Hour and Housing 101 Training. Join the Housing Leadership Council for drinks, snacks, and a brief training on how to advocate for affordable homes in your community. This event is targeted for newcomers interested in learning about the basics of affordable housing and in getting involved but are unsure where to start.
8/16 SV@Home Lunchtime Forum. Join SV@Home for a session that will aim to uncover where housing gets built, an in-depth discussion of Housing Elements and General Plan process. Lunch will be provided.
9/13 EBALDC 44th Annual Gala Celebration. Save the date to celebrate with the East Bay Asian Local Development Corporation (EBALDC) 44 years of building healthy, vibrant, and safe neighborhoods, and recognize the achievements of the gala honorees.
8/23 2020 Housing California Annual Conference Workshop Proposal Deadline. Housing California is now accepting proposals for their 2020 Annual Conference, Our Home, Our Voice, Our California, which will take place April 14-16, 2020 in San Diego.
They're looking for innovative, interactive workshop proposals that push the field and consider transformative changes to the way we address challenges in policy and government systems, affordable and supportive housing finance and development, equity and inclusion, community organizing, and strategic communications.
Thank you for your support for affordable housing. Together, we can build a future where everyone has access to a safe, healthy, affordable home!
Contact Us
Non-Profit Housing Association of Northern California (NPH)
369 Pine St,Ste 350
San Francisco, California 94104
415-989-8160
info@nonprofithousing.org