NON-PROFIT HOUSING ASSOCIATION OF NORTHERN CALIFORNIA
The Voice of Affordable Housing

Wednesday, June 26
PROPOSED HUD RULE CHANGE COULD EVICT IMMIGRANT FAMILIES FROM THEIR HOMES
NATIONAL DAY OF ACTION: Today, June 26, advocates around the country are speaking out against a harmful HUD proposal. HUD is accepting public comments on the proposal until July 9, 2019. We encourage our members and supporters to make their voices heard and submit a public comment in opposition to this cruel proposal.
Last month, the U.S. Department of Housing and Urban Development (HUD) proposed a new rule that would prohibit "mixed status families" from living in public and other subsidized housing. Mixed status families are households that include both members who are eligible and ineligible for housing assistance based on their immigration status. If the rule becomes law, such families will be evicted from their subsidized housing after 18 months or sooner.
NPH strongly oppose this rule, because we believe that every person deserves a home, regardless of immigrant status. This dangerous rule change could put millions at risk of experiencing homelessness.
Click here to submit your comment.
Need help getting started? Check out these resources for more information and talking points:
NEW BAY AREA DATA FROM "OUT OF REACH" REPORT HIGHLIGHT NEED FOR PROGRESS ON OUR PRIORITY BILLS

The latest "Out of Reach" report from NLIHC found that California counties account for 9 of the top 10 most expensive places to live in the nation, with Bay Area counties especially represented. As NPH Executive Director Amie Fishman told the Mercury News, "On one hand, it's shocking, and on one hand it's affirming of the reality that Bay Area residents and Californians are experiencing every day."
Fortunately, NPH priority bills are moving forward in Sacramento to bring badly needed relief. Updates on our bills include:
Assembly Bill 1486 up for committee vote: AB 1486, which would make more public land available for affordable homes and open spaces that benefit our communities, will be heard in committee today! The bill is being taken up by the Senate Governance and Finance Committee, chaired by Senator Mike McGuire. The bill faces potential amendments that could undermine its goals to build more affordable homes. We're counting on Senator McGuire's leadership to pass a strong version of the bill out of committee.
Assembly Bill 1487 moves on: AB 1487, which would provide new regional funding and programs to strengthen our Bay Area region with more affordable homes, has passed out of the Senate Housing Committee. The next hearing is scheduled for July 10, with the Senate Governance and Finance Committee, and you can use our Action Center tool to easily submit a letter of support!
Our members and supporters can continue to count on us to provide timely updates on NPH priority bills. Check out our Action Center for all the latest.
TURN-OUT! MAKE YOUR VOICE HEARD ON TCAC!
In addition to updating you on our 2019 legislative bills, we want to alert our members that the Treasurer's office recently released a Draft Regulatory Framework for California's Tax Credit Allocation Committee. They are now offering a series of listening sessions around the state and it's critical for NPH members to help shape these proposed regulatory changes.
Please make your voice heard! We urge that TCAC rules reflect our most urgent affordable and supportive housing priorities in the Bay Area and across the state. There are two opportunities this week in Sacramento and San Jose. Register here.
For talking points or more information, or to be a part of NPH's TCAC Working Group, contact NPH Senior Policy Manager Pedro Galvao at pedro@nonprofithousing.org
LEARN AND CELEBRATE WITH ELPN
We're excited to share these two great opportunities with NPH's Emerging Leaders Peer Network (ELPN.)
Monday, July 15: Join ELPN for their Women of Color in Housing Salon, an informal discussion on women of color in the affordable housing industry. The salon will be hosted at a space in Oakland to be announced and light refreshments will be provided. Register here.
Wednesday, July 17: It's time to network and celebrate! Join ELPNers for the annual mid-year party at Drake's outdoor beer garden, to relax, meet peers and professionals, and enjoy pizza, snacks, and drinks! RSVP here.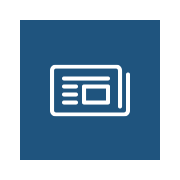 ICYMI: NOTICES OF FUNDING AVAILABILITY
KEEPING YOU IN THE LOOP ON UPCOMING NOFAS
7/18 NOFA application deadline: The County of San Mateo Department of Housing is pleased to announce a Notice of Funding Availability (NOFA) for approximately $27.6 million in Measure K Funds, State HCD No Place Like Home (NPLH) funds, and California Emergency Solutions and Housing (CESH) funds.
There will be a Technical Assistance Session for potential Applicants on Tuesday, July 2, 2019 from 2:30 p.m. – 4:00 p.m. at the Department of Housing offices located at 264 Harbor Blvd., Bldg. A in Belmont. In addition to the Technical Assistance Session, questions may be emailed to housing@smchousing.org until July 12, 2019. All questions and Department responses will be posted on the AHF 6.0 webpage and updated periodically.
The NOFA can be found on the Department of Housing's website.
_________________________________________________________________
8/13 NOFA application deadline: HCD amended the Housing for a Healthy California (HHC) Program Final Guidelines and is concurrently releasing the two separate Notices of Funding Availability (NOFA).
NOFA for Article I (National Housing Trust Fund allocation) totals approx. $33 million. HCD will allocate funds competitively to developers for operating reserve grants and capital loans.

NOFA for Article II (Building Homes and Jobs Act allocation) totals approx. $60 million. HCD will allocate funds competitively to counties for acquisition, new construction, reconstruction, rehabilitation, administrative costs, capitalized operating subsidy reserves, rental subsidies, and rental assistance for existing and new supportive housing opportunities to assist the HHC program's Target Population.
Learn more and register for a NOFA workshop/webinar here.
_________________________________________________________________
8/20 NOFA appliction deadline: The California Department of Housing and Community Development (HCD) has released the Multifamily Housing Program (MHP) Final Guidelines and NOFA for approximately $178 million. This is the first available funding from Proposition 1, the Veterans and Affordable Housing Bond Act of 2018, which California voters approved on November 6, 2018.
WELCOME TO OUR NEWEST TEAM MEMBER, YESENIA!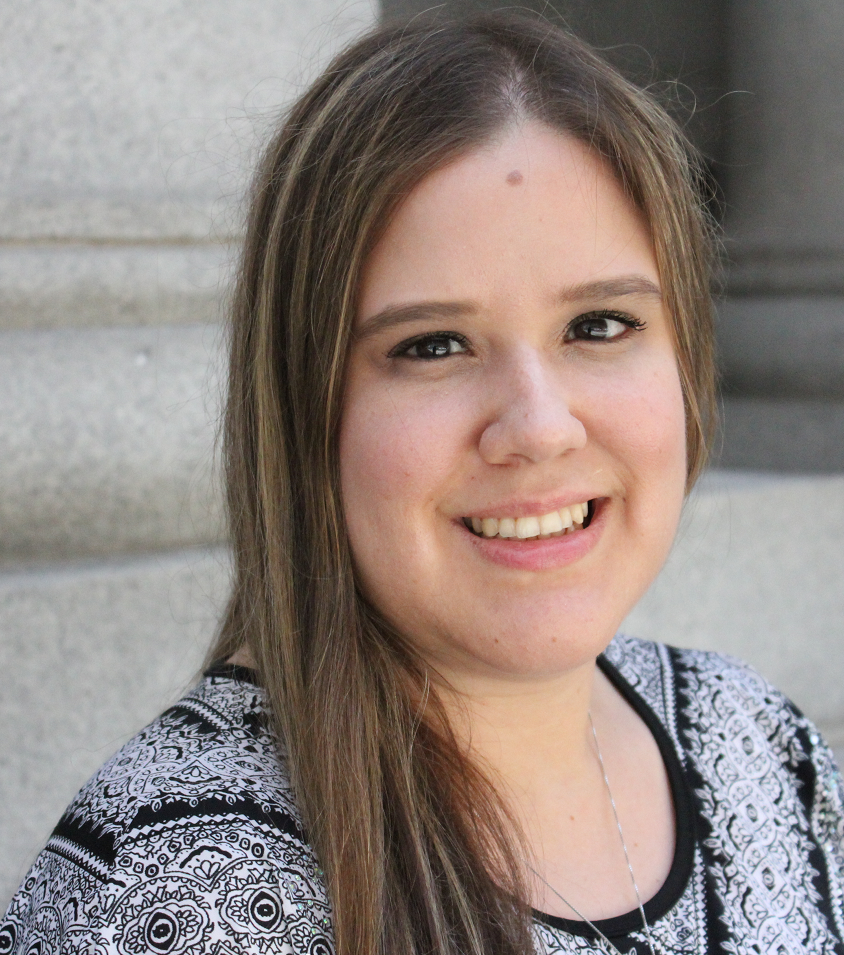 Yesenia Jameson joins NPH as a member of our communications team, in a brand new role as Digital Communications Manager supporting NPH's programs and communications collaboratives. Prior to NPH, she worked as a communications associate for the California Budget & Policy Center in Sacramento, where she helped develop digital strategies for ensuring that the Budget Center's research, analysis, and commentary reach core audiences. Yesenia has also worked for Housing California in Sacramento, where she supported their statewide advocacy network, Residents United Network (RUN), by producing action-oriented newsletter articles on topics related to California government and policy and the state's housing affordability crisis. Yesenia graduated from the University of California, Berkeley, with a bachelor's degree in English and religious studies.
Say hello at yesenia@nonprofithousing.org!
EXTENDED DEADLINE: JOIN OUR CONFERENCE WORKSHOP SELECTION COMMITTEE!
Help us shape this year's conference by sharing your expertise and knowledge on our conference workshop selection committee! The selection committee will review 2019 workshop proposals and play a key role in determining the workshop slate and tracks for this year's Conference. Complete the sign-up form by Friday, June 28 for consideration.
About the conference: NPH's annual conference is the Bay Area's premier affordable housing conference and connects over 1,000 attendees from all sectors across the affordable housing industry and movement. Save the date to join us September 20, 2019 at the San Francisco Marriot Marquis for a day of learning and networking as we continue to strengthen #OurMovementOurFuture.
MEMBER EVENTS AND OPPORTUNITIES
6/27 Chinatown CDC Aloha Happy Hour. Join Chinatown CDC at the beautiful Harborview Restaurant & Bar with its spectacular views of the waterfront for scrumptious snacks and aloha vibes. Meet other supporters and learn about our organization and how you can get involved.
7/11 Eden Housing Alameda Point Groundbreaking. Eden Housing invites you to the Groundbreaking of Alameda Point Senior Apartments! Lunch will be provided following the program.
7/18-7/19 The Nuts and Bolts of Asset Management. Sponsored by Success Centers, This Santa Rosa event is an interactive and highly participatory hands-on workshop designed for practitioners and board members with a wide range of professional experience. The curriculum is developed by LISC, and is a required class for the Certified Housing Asset Manager (CHAM) Certification.
COALITION CORNER: CCEDA 7/24 "Innovative Funding Tools" workshop. Join CCEDA and leading practitioners for a daylong workshop in Oakland on Innovative Funding Tools for Community Economic Development Projects, featuring public, private, and new crowdsource funding. Hear from subject experts and other supporting organizations about industry trends and opportunities, and learn how these funding tools are accessed and successfully utilized.
7/26: SV@Home Happy Housers. Join SV@Home at Piazza Picola Italia in San Jose for their summer Happy Housers with special guest and new CEO of the Silicon Valley Council of Nonprofits, Kyra Kazantis! It will be a great time for housing advocates and community members to come together in a relaxed setting, have some food and drinks, and enjoy each other's company.
Thank you for your support for affordable housing. Together, we can build a future where everyone has access to a safe, healthy, affordable home!
Contact Us
Non-Profit Housing Association of Northern California (NPH)
369 Pine St
San Francisco, California 94104
415-989-8160
info@nonprofithousing.org