NON-PROFIT HOUSING ASSOCIATION OF NORTHERN CALIFORNIA
The Voice of Affordable Housing

Wednesday, September 18
CLOSING OUT THE 2019 LEGISLATIVE SESSION: NPH PRIORITY BILLS HEAD TO THE GOVERNOR'S DESK!
We are very pleased to share that most of NPH's Priority Bills have advanced through the Legislature and are on their way to the Governor's desk for a final signature! NPH is proud of the "bold, visionary leadership we saw this legislative session, as lawmakers stepped up with housing solutions in response to our state's communities in need," NPH Executive Director Amie Fishman shared with press in a statement at the close of session last week.
Together, this package of affordable housing bills advances a clear pathway to strong, healthy, affordable communities around the Bay Area and California. It embraces the three-pronged approach to housing solutions: production, preservation, and tenant protections.
Key NPH Priority Bills that advanced included AB 1482 (Tenant Protections bill), AB 1486 (Public Lands for Public Good bill), and AB 1487 (Bay Area Regional Housing Solutions bill). But our work isn't done yet! Get the full scoop on our affordable housing wins, needs, and opportunities in our post-session debrief The Good, The Bad, and The Opportunity: NPH's 2019 Legislative Wrap-up. And then help us get our bills across the finish line! URGE GOVERNOR NEWSOM TO SIGN OUR BILLS BEFORE THE OCTOBER 13 DEADLINE.
All of these legislative wins are a clear indicator that our affordable housing movement has the momentum to see even more success in 2020 and beyond. Thank you to all the affordable housing legislative champions who helped pass these critical bills. We look forward to working alongside you again next year!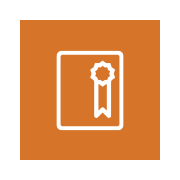 "3Ps" LEGISLATIVE CAMPAIGN
CRITICAL MASS OF "3Ps" BILLS MOVE FORWARD!
In addition to NPH's Priority Bills, we're pleased to share that the "3Ps" legislative campaign also saw great success.
NPH was proud to play a leadership role in the "3Ps" legislative campaign and coalition, which aims to move forward the 3-pronged approach to housing solutions: production, preservation, and tenant protections. The "3Ps" bills that won in the legislature this year included AB 68, AB 881, AB 1482, AB 1483, AB 1485, AB 1486, AB 1487, SB 6, SB 18, and SB 330. We are poised for future legislative wins in 2020, including SB 50. The "3Ps" campaign is a diverse coalition of business and community leaders and affordable housing and tenants' rights organizations who see the need for a holistic approach to housing solutions.
To learn more about the 3Ps framework, coalition, and package of bills, visit: www.3pshousingplan.org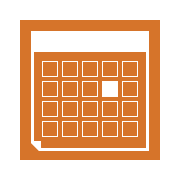 ANNUAL CONFERENCE: OUR MOVEMENT, OUR FUTURE
NPH ANNUAL AFFORDABLE HOUSING CONFERENCE IS FRIDAY!
Our annual affordable housing conference is only two days away! We're looking forward to our day together at the San Francisco Marriott Marquis. To make sure you're prepared and get the most out of the conference, check out our handy event guide email.
Due to overwhelming interest, the conference is sold out. We are at max capacity and will not be offering day-of registration.
Whether you'll be attending the conference or not, you can stay informed on key happenings and moments from the Bay Area's premier affordable housing conference by following the hashtag on Twitter: #OurMovementOurFuture.

DON'T MISS THESE TRAINING AND WORKING GROUP OPPORTUNITIES!
Take advantage of the following opportunities to engage and collaborate with NPH on the housing issues you care about:
October 3, Legislative Issues Working Group: If you want to go deeper on affordable housing policy, then consider joining our Legislative Working Group! Join the group and RSVP here.
​Reminder: Working groups are for NPH members only. Learn how to become a member, or find out the status of your membership by contacting Emmanuel Escamilla at emmanuel@nonprofithousing.org.
October 7, Title & Escrow 101: Join the Emerging Peer Leaders Network (ELPN) as they delve into the exciting world of title and escrow! This training will help you identify red flags and navigate closings with ease! Register now.
MEMBER EVENTS AND OPPORTUNITIES
9/27 Christian Church Homes' Annual Gala 2019. Join CCH for this fabulous event, with delicious dining and fine wines, beautiful bay views, dancing, and a chance to mingle with colleagues and friends. Funds raised will help build and preserve much needed affordable senior housing in the Bay Area and beyond.
10/7 Housing Trust Silicon Valley's On the House. Join this fall event to enjoy food and drinks and spend an evening networking with your friends and colleagues – all while celebrating a year of creating affordable housing opportunities in Silicon Valley!
10/10 Enterprise's 2019 Soiree by the Bay. Join Enterprise in honoring the significant contributions of community, business and philanthropic leaders who are creating bold solutions to the housing crisis in the Bay Area.
10/11 Northern California Carpenters Regional Council's Women Can Build (WCB) Career Events. Join the NCCRC in Morgan Hill for a hands-on career fair for carpenters, acoustical installers, insulators, pile drivers, modular installers, shinglers, and more. Lunch will be provided and employers present!
Contact the Carpenters Training Committee to Register (707) 399-2880
10/18 Housing California Annual Conference Workshop Proposal Deadline. Housing California is now accepting proposals for their 2020 Annual Conference, Our Home, Our Voice, Our California, which will take place April 14-16, 2020 in San Diego.
They're looking for innovative, interactive workshop proposals that push the field and consider transformative changes to the way we address challenges in policy and government systems, affordable and supportive housing finance and development, equity and inclusion, community organizing, and strategic communications.
10/25 Housing Leadership Council's (HLC) 19th Annual Housing Leadership Day. Join HLC for their 19th annual housing policy conference! The conference will bring together professionals from all sectors, including elected officials, business leaders, community activists, and the nonprofit housing community.
Coalition Corner: 10/20 Urban Habitat's Boards and Commissions Leadership Institute (BCLI). Want to join a network of social justice advocates influencing policy decisions on local and regional commissions? Then consider applying to Urban Habitat's BCLI, which trains and supports leaders from low-income communities and communities of color to advance equitable policies as advocate commissioners.
Thank you for your support for affordable housing. Together, we can build a future where everyone has access to a safe, healthy, affordable home!
Contact Us
Non-Profit Housing Association of Northern California (NPH)
369 Pine St,Ste 350
San Francisco, California 94104
415-989-8160
info@nonprofithousing.org