NON-PROFIT HOUSING ASSOCIATION OF NORTHERN CALIFORNIA
The Voice of Affordable Housing

Wednesday, September 4
NPH PRIORITY BILLS MOVE FORWARD!
NPH is thrilled to share that several critical affordable housing bills made great progress in the state legislature last week! This progress is a clear indicator that our affordable housing movement has gained traction and is moving forward with undeniable momentum. Thank you to everyone who reached out to your lawmakers and voiced your support for smart affordable housing policies for our Bay Area and California communities. Your outreach made a difference. Here are updates on some key NPH Priority Bills:
AB 1486: This bill would strengthen the state's Surplus Land Act to make more public land available for affordable homes. This bill has moved out of the Senate Appropriations Committee and is headed to the Senate floor for a vote! Thank you to Senator Anthony Portantino for his leadership as Senate Appropriations Committee Chair and helping move this crucial bill to the floor for a vote. Now that AB 1486 is headed to the Senate floor, it's all hands on deck to make sure our lawmakers know that we support this bill and that we'll be watching the vote. Click here to quickly and easily send a letter directly to your Senator!
AB 1487: Through AB 1487, the Bay Area can join together to find Bay Area-specific solutions to our housing affordability needs. New regional funding and programs will strengthen our region with more affordable homes and protections for longtime residents. This bill is expected to move through several committees this week, including the Senate Housing and Senate Governance and Finance Committees. Stay tuned for further updates.

AB 1482: This bill would help keep families in their homes by limiting rent increases and preventing arbitrary evictions. Late Friday, Governor Gavin Newsom and legislative leaders reached a deal on this bill that would cap rent increases statewide at 5% plus inflation each year for the next decade. AB 1482 needs the approval of the Legislature in the next two weeks, and we'll be closely following the movement of this bill. Tell your Senator to support AB 1482 with our handy letter tool!
AB 10: We're disappointed to report that AB 10, which would have continued our state's $500 million expansion of the low-income housing tax credits for 5 years to build more affordable homes, will not move forward this session. Stay tuned for ways we can continue to strengthen the low-income housing tax credit program (LIHTC).
Stay up-to-date with the latest on all NPH Priority Bills by visiting our Legislative Action Center.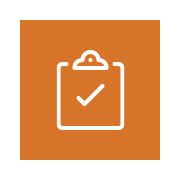 MEASURE A FOR LOCAL AFFORDABLE HOUSING
SAN FRANCISCO AFFORDABLE HOUSING MEASURE OFFICIALLY KICKS OFF!
We're excited to announce that San Francisco's Measure A campaign will kick-off this weekend! Measure A goes to the ballot for San Francisco voters this November 2019. Join Mayor London Breed and Board of Supervisors President Norman Yee this Saturday, September 7 for the Measure A kick-off event at 10th and Mission Family Housing in San Francisco. If you support more affordable homes in San Francisco, RSVP for this event today!
San Francisco's Measure A would invest a $600 million bond in new affordable homes to support our most vulnerable residents and communities — without raising taxes. This measure aims to provide affordable housing options for seniors, veterans, teachers, firefighters, and other essential workers so they can afford to stay and work in San Francisco.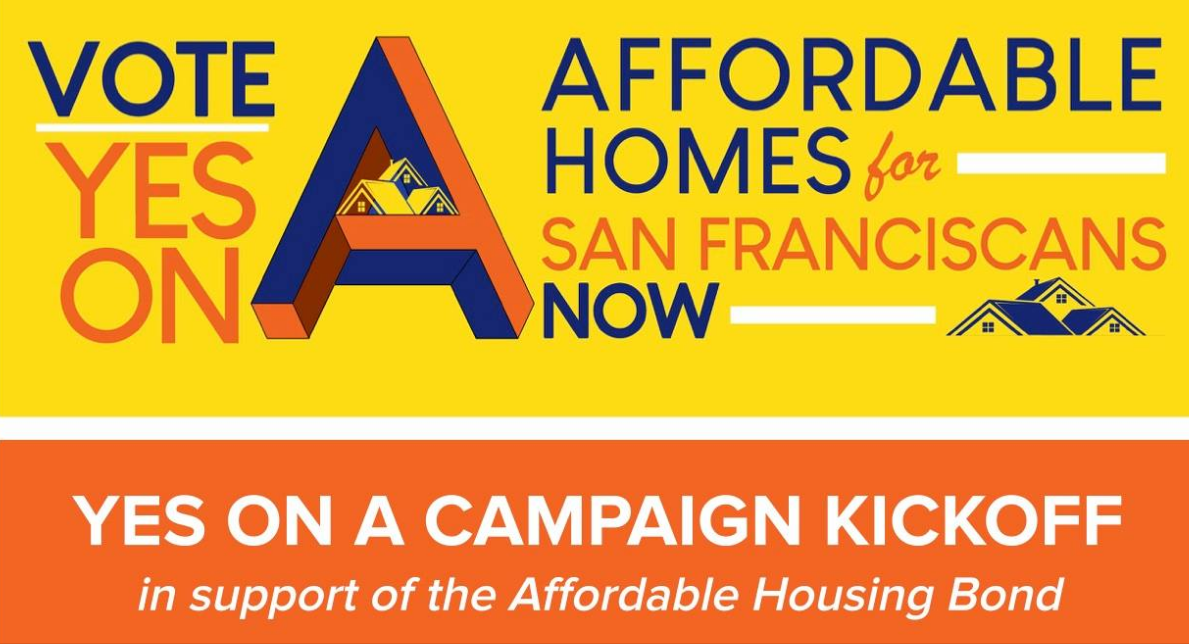 ENGAGE: TRAINING AND WORKING GROUP OPPORTUNITIES
Take advantage of the following opportunities to engage and collaborate with NPH on the housing issues you care about:
If you want to go deeper on affordable housing policy, then consider joining our Legislative Issues Working Group! The next meeting of the group is tomorrow, September 5th at 9:30 AM at NPH's office in San Francisco. Join the group and RSVP here.

Come inform NPH's response to the California Tax Credit Allocation Committee's (TCAC) proposed regulatory changes and help shape how $500 million in new tax credits are allocated. We'll review TCAC regulations and prepare comments for the proposed changes. This TCAC Working Group meeting will take place at NPH's office in San Francisco this Friday, September 6th from 3:00 PM – 5:00 PM. Join the group and RSVP here.
​Reminder: Working groups are for NPH members only. Learn how to become a member, or find out the status of your membership by contacting Emmanuel Escamilla at emmanuel@nonprofithousing.org
Join us for our next Brown Bag on October 24: Sustainable Advocacy – Strategies And Tactics For Voter Engagement In this training, we will explore the successful tactics employed by developers and resident services staff members to engage affordable housing resident voters, including in the lead up to the November 2018 elections.
IMPORTANT HUD NOTICE: CalABLE ACCOUNTS IN HUD-ASSISTED PROGRAMS
The California Achieving a Better Life Experience (CalABLE) program account is an investment and savings account available to eligible individuals with disabilities. These accounts allow individuals with disabilities to save and invest money without losing eligibility for certain means-tested public benefits programs, like Medicaid and Social Security Income ("SSI").
The US Department of Housing and Urban Development (HUD) has issued a notification to inform HUD-assisted housing programs that ABLE account funds are not to be counted as income for eligibility and for below-market rent calculation purposes. It is critical that management of affordable housing receive this information so that staff can be fully aware of how to handle these accounts and can more efficiently process applications and renewals for housing assistance.
Please refer to the following resources for more information:
REGISTRATION IS CLOSED FOR NPH'S CONFERENCE!
FOLLOW THE CONVERSATION ON TWITTER!
Thank you to everyone who has registered for our conference! We're looking forward to seeing you on September 20 at the San Francisco Marriott Marquis. Start planning your day by reviewing the full workshop slate.
Whether you'll be attending the conference or not, you can stay informed on key happenings and moments from the Bay Area's premier affordable housing conference by following the conference hashtag on Twitter: #OurMovementOurFuture.
MEMBER EVENTS AND OPPORTUNITIES
9/12 East Bay Housing Organizations' Interfaith Breakfast. Join EBHO for their Interfaith Communities United Breakfast, a day of spiritual renewal, community building, and inspiration. This year's theme is "The Journey Home."
9/13 EBALDC 44th Annual Gala Celebration. Celebrate with the East Bay Asian Local Development Corporation (EBALDC) 44 years of building healthy, vibrant, and safe neighborhoods, and recognize the achievements of the gala honorees.
9/27 Christian Church Homes' Annual Gala 2019. Join CCH for this fabulous event, with delicious dining and fine wines, beautiful bay views, dancing, and a chance to mingle with colleagues and friends. Funds raised will help build and preserve much needed affordable senior housing in the Bay Area and beyond.
10/7 Housing Trust Silicon Valley's On the House. Join this fall event to enjoy food and drinks and spend an evening networking with your friends and colleagues – all while celebrating a year of creating affordable housing opportunities in Silicon Valley!
10/11 Northern California Carpenters Regional Council's Women Can Build (WCB) Career Events. Join the NCCRC in Morgan Hill for a hands-on career fair for carpenters, acoustical installers, insulators, pile drivers, modular installers, shinglers, and more. Lunch will be provided and employers present!
Contact the Carpenters Training Committee to Register (707) 399-2880
10/18 Housing California Annual Conference Workshop Proposal Deadline. Housing California is now accepting proposals for their 2020 Annual Conference, Our Home, Our Voice, Our California, which will take place April 14-16, 2020 in San Diego.
They're looking for innovative, interactive workshop proposals that push the field and consider transformative changes to the way we address challenges in policy and government systems, affordable and supportive housing finance and development, equity and inclusion, community organizing, and strategic communications.
Coalition Corner: 9/5 & 9/10 Plan Bay Area 2050 Webinar Series. In advance of the fall 2019 launch of Plan Bay Area 2050 — the region's next-generation long-range plan — you are invited to join an upcoming series of webinars:
Looking Ahead: The Vision for Plan Bay Area 2050 (9/5)
Exploring Public Policy Questions with Models: An Introduction to REMI 2.2, Bay Area UrbanSim 2.0, and Travel Model 1.5 (9/10)
Coalition Corner: 9/11 Request for Qualification: Housing Solutions for Health Vendor Pool. To increase Alameda County's ability to respond to the current homelessness crisis, the Health Care Services Agency (HCSA) is streamlining its procedures for contracting with homeless service and housing providers. HCSA has released a Request for Qualification (RFQ) to establish a pool of vendors that have relevant experience and are interested in contracting with the County to serve people experiencing homelessness.
Thank you for your support for affordable housing. Together, we can build a future where everyone has access to a safe, healthy, affordable home!
Contact Us
Non-Profit Housing Association of Northern California (NPH)
369 Pine St,Ste 350
San Francisco, California 94104
415-989-8160
info@nonprofithousing.org