NON-PROFIT HOUSING ASSOCIATION OF NORTHERN CALIFORNIA
The Voice of Affordable Housing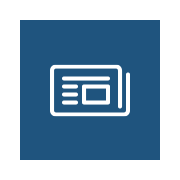 LIVES LOST, THOUSANDS DISPLACED
Wednesday, November 28
CAMP FIRE'S TRAGIC IMPACTS, SHORT AND LONG-TERM
At NPH, our hearts go out to everyone impacted by the devastating fires in Northern California. The Camp Fire has resulted in lost lives and lost homes, and thousands of residents are currently displaced. We are grateful to the firefighter and rapid response teams who have worked to control the fires and provide for evacuees, families, students, workers, and seniors; we also recognize that the community has a long road to recovery.
Housing is a critical component to that recovery, yet Butte County residents are facing a severe shortage of temporary rentals and hotel rooms for short-term housing, as well as an extreme shortage of long-term affordable rentals and permanent housing options. Even before the fires, we know that this region suffered a shortfall in affordable housing; the long-term housing needs will only continue to grow now. We need to continue pursuing aggressive federal and state policy solutions and funding. If you are looking to make an immediate difference, we encourage you to consider making an organizational and personal contribution. We offer these relief efforts as examples:
Read more via NBC News "Survivors of Camp Fire struggle to find Housing" and the Los Angeles Times "Camp Fire Makes California's Housing Crisis Worse."
JOIN NPH: TWO EXCITING EMPLOYMENT OPPORTUNITIES!
Looking to join a passionate team of affordable housing advocates with a track record of making progress for housing solutions? Check out our current openings to grow our team and strengthen our impact:
Fund Development & Membership Associate
NPH is looking for a versatile writer who is passionate about affordable housing to join our team. Help us tell the story of how we're making a difference with our work to funders and supporters. If this sounds like you or someone you know, please check out the full job description here and apply today!
Communications Associate
NPH is looking for a Communications Associate to help support progress for our region's housing crisis by shaping and sharing the messages that inspire voters, persuade lawmakers, mobilize supporters, and engage and support our member and coalition network. Read more about the position here and apply today!
ENGAGE WITH THE NPH COMMUNITY: WORKING GROUPS
Deepen your engagement with the NPH community and help progress our movement. There are several upcoming opportunities to participate in one of our working groups. Please note that working groups are for NPH members only. Need to check on your membership status? Email hilda@nonprofithousing.org about individual and organizational memberships.
DEI Working Group
Please join us for our upcoming Diversity, Equity, and Inclusion (DEI) Working Group meeting on Friday, December 7 from 10-12pm. At this meeting we will discuss our partnership with Race Forward and ask for volunteers who can commit to dig deep into the work of promoting racial equity within each of our respective organizations. We will also have the opportunity to learn more and reflect on the work and challenges of doing DEI work from the perspective of several organizations. RSVP here.
Legislative Issues Committee
In lieu of our December Legislative Issues Committee meeting, we invite you to join us at the Thursday, December 6 ULI panel in San Francisco featuring NPH Policy Director Michael Lane to learn about and discuss CASA regional housing policy recommendations. Register here.
** Please note there is no December or January Legislative Issues Committee meeting. **
Strategic Communications Council
Calling all communicators! The NPH Strategic Communications Council meets quarterly to discuss relevant communications topics, share best practices, and work towards aligning our messaging to provide various audiences with clear, consistent messages about the Bay Area affordable housing movement and build public support. Please save the date for our first meeting of 2019 on Thursday, January 17 at 2pm. Learn more about the SCC here.
Emerging Leadership Peer Network (ELPN)
The ELPN Steering Committee is recruiting new members! The Committee manages ELPN's day to day operations and program development. Click here for more information. Applications are due Friday, December 7th. Submit your application today!
NPH MEMBER PARTY! Please join us at our annual holiday member party on Wednesday, December 5th from 5:30pm to 8pm at The Keystone in San Francisco. Join NPH's Board of Directors and staff for food, fun, and networking with your fellow NPH members. We'll also be celebrating and offering our fond farewells to NPH Policy Director Michael Lane, as he moves back into local work in 2019. (Read more about his transition here.) We'll be electing and re-electing NPH Board members, and thanking outgoing Board members. And, of course, come ready to celebrate our accomplishments of 2018 and gear up for an exciting 2019! Register here
ELPN YEAR-END PARTY! Join NPH's Emerging Leaders Peer Network on Thursday, November 29 from 6 – 8pm at Bar CC in San Francisco. Come celebrate another year of building, supporting, and advocating for affordable housing in the Bay Area! We'll reflect on the year's accomplishments in a relaxed atmosphere filled with food, drinks, a live DJ, and a merry time. Register here.
NPH MEMBERSHIP
Build Momentum with NPH! In addition to supporting our critical work, all NPH memberships come with an array of benefits, member-only exclusives, and discounts on industry events and workshops.
Be sure to join or renew your membership in time to join us at our Annual Holiday member party!
Help build a future where everyone has a place to call home.
Organizational and individual memberships are available
MEMBER EVENTS AND OPPORTUNITIES
EXTENDED DEADLINE: Wednesday, 11/28: Housing California Conference proposals due. Help "Shape Our Future" to meet our shared goals for affordable housing and ending homelessness by creating innovative, interactive workshops that push the field for Housing California's 2019 Annual Conference. Consider transformative, measurable ways to address challenges in policy and government systems, affordable and supportive housing finance and development, equity and inclusion, community organizing and strategic communications.
RFQ OPPORTUNITY. Due Monday, 12/3: Destination:Home RFQ. This request for qualifications (RFQ) seeks to identify qualified developer partners and encourage the development of supportive housing units throughout Santa Clara County. Selected partners may receive capacity building grants, operating support, site-specific acquisition opportunities, pre-development funding, and other forms of flexible assistance with the end goal of increasing supportive housing development and production locally.
Wednesday, 12/12: SV@Home Member Party. Join SV@Home for their annual holiday party on Wednesday, December 12 at the Silicon Valley Capital Club! Enjoy refreshments and mingling with others determined to make housing affordable throughout Silicon Valley!
Coalition Corner: Rise Up Call for Gender Equity Initiative Applications, due 2/1. Rise Up is thrilled to launch a call for applications for the Gender Equity Initiative (GEI) in California! We invite applications from civil society, grassroots, and non-profit organization leaders based in 14 counties in California to participate in Rise Up's intensive Advocacy and Leadership Accelerator Workshop and be part of the first cohort of Rise Up leaders in California.
Thank you for your support for affordable housing. Together, we can build a future where everyone has access to a safe, healthy, affordable home!
Contact Us
Non-Profit Housing Association of Northern California (NPH)
369 Pine St
San Francisco, California 94104
415-989-8160
info@nonprofithousing.org